Every company or institution has to deal with outdated and/or surplus IT hardware. You would, of course, like to dispose of this hardware safely and responsibly. Often, the hardware also contains data. Data that you own as a company or institution. You want these data to be destroyed professionally.
There are many questions to consider before handing in your old electronics. Can current hardware still be reused? Are the references (such as asset tags) to your company then professionally removed? Where does my hardware end up if I opt for reuse? What happens to the data still present on the equipment?  What certifications must the company have to collect and process my hardware? To answer all of these questions, Holland Recycling has a list of five tips.
"5 tips to consider when disposing of and having your old electronics processed".
Tip 1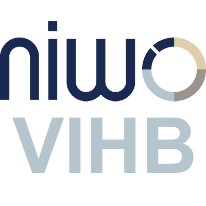 The person who collects your discarded hardware must have a VIHB registration. This registration is obligatory for every company that transports, collects and/or brokers waste materials on Dutch territory. This link takes you directly to the register and allows you to check whether the party you have found has a VIHB registration.
Tip 2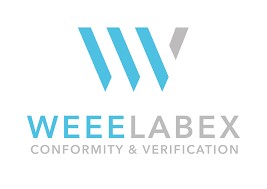 If you want your hardware to be recycled, the processing company must have current WEEELABEX certification. From 1 July 2015, processing companies must be certified according to WEEELABEX. Without a certificate, a recycling company is not allowed to process discarded devices. The WEEELABEX system prescribes rules for the collection, storage, transport, processing, recycling and reuse of e-waste. This obligation ensures that companies dispose of electrical appliances in the best possible way. It also ensures that the rules are the same for all businesses. A list of all WEEELABEX certified companies can be found here.

Tip 3


Check whether the company has the necessary ISO certifications. ISO 14001 covers topics such as CSR and circular economy and reflects the importance of organisations basing their environmental policy on a good understanding of both internal and external developments, but also on the requirements and expectations of stakeholders. Management must therefore work actively to improve the company's 'green' position in the chain and further embed environmental policy in the overall business strategy.

Tip 4
If your hardware is suitable for reuse and you are open to contributing to the circular economy, make clear arrangements with the collector about the compensation for the hardware you hand over. It is to your advantage to know the specifications of what you have to offer.

Tip 5

Make sure that the data on the equipment are destroyed at all times. There are several ways to remove data from equipment. Be well informed and always ask for a declaration of data destruction, complete with the serial numbers of the data carriers concerned. Also make sure that the data is destroyed in a certified manner.
Want more tips? Feel free to contact us. Our passionate staff would be happy to discuss all matters with you.